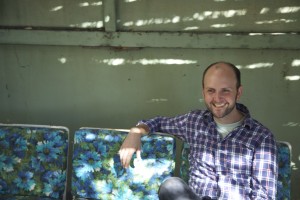 Matt is a Los Angeles based Writer and Director, musician, editor and 1st AD. Born and raised in Boston, Matt attended Oberlin College in Ohio, then lived in Brooklyn for 10 years until his recent move out West. He completed an MFA in Film Directing at Chapman University in 2017.
Matt's innovative work in music video and film draws on his long-term involvement in Brooklyn's vibrant DIY rock and noise music scenes, as well as his experience touring the U.S. and Europe with his own musical projects. His Chapman thesis film, "ASHRAM," draws from his experiences living in India as a child. "ASHRAM" is currently in consideration at many International film festivals.
Matt is currently working on writing a feature film script, as well as treatments for music videos and commercials.