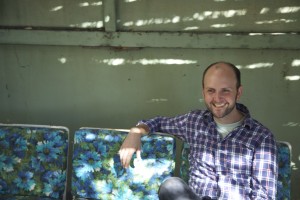 Matt is a San Diego based director of music videos, live music and documentary film projects. Born and raised in Boston, Matt attended Oberlin College in Ohio, then lived in Brooklyn for 10 years until his recent move out West.
Matt's innovative work in music video and film draws on his long-term involvement in Brooklyn's vibrant DIY rock and noise music scenes, as well as his experience touring the U.S. and Europe with his own musical projects.
In 2011 Matt founded Perciform Productions as a vehicle to accomplish these fledgling productions, an eponymous nod to his aquatic surname.
Matt is currently working on a feature film script, as well as treatments for music videos and commercials. He is available to work on projects bi-coastally, in and around Los Angeles, New York City, or elsewhere.
CONTACT Matt about your upcoming project.